The end-game exploit for 3ds has been release: NTRBoot
NTRBoot is an exploit that allows you to exploit any 3ds on any firmware to install CFW. When Nintendo designed the 3ds, they left in a back door that used specialized DS carts (that's right, DS carts, NOT 3ds) in order to load code before a majority of the system boots. This could have been used to repair bricked consoles, or even potentially as a way to flash new systems. But this does also give us the ability to do something similar
There were a couple ways Nintendo tried to prevent a standard user from accessing this back door. The first thing they did is use a different key from anything else on the system to sign the special firmware on the specialized NTR (DS) cartridge. This would have been an effective way to prevent it, had it not been for the sighax exploit. In simple terms, an error in the bootrom allows us to fake-sign our own firmwares. And with that, we are able to fake-sign the specialty firmware on the NTR cartridge as well.
The second thing Nintendo tried to do to block the back door is to require the button combo Start+Select+X, but while the lid sensor is activated, meaning the lid must be shut. So normally you wouldn't be able to push those buttons while the lid was closed. The lid sensor, however, is magnetically activated, meaning we can trick it into thinking the lid of the console is closed by placing a magnet on a specific location on the unit.
So we have a way to boot the specialty cartridges, so now all we need is a way to make those cartridges. And luckily, we also have a way to do that too. DS flashcards are special DS cartridges that accept and SD card, and then allow you to play DS roms from the SD card on an actual DS console. Newer DS flashcards were able to be updated in order to continue working on newer DSi and 3DS updates that blocked previous versions. This update-ability can be exploited to flash the specialty NTR firmware that will launch code at boot with full system privileges.
For more information on the exploit as well as access to the files and instructions, see the website below:
http://cfw.guide/ntrboot/
Author

Write something about yourself. No need to be fancy, just an overview.

Archives

Categories

RSS Feed
Powered by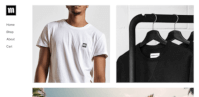 Create your own unique website with customizable templates.