Console Hacking and Livestreaming

The complete shift of this website and youtube channel has begun! From here going forward this site and the youtube channel will now mainly focus on console hacking and general gaming news, as well as continuing my gaming live streams, which now replace any previous let's plays.
This change will also come with a new intro video I hope to implement into my videos and streams in the future, as well as a modified logo to reflect all the new changes.
All previous content has been removed. I'm not ashamed of anything I've done in the past, but I feel it is best to move on from past video attempts. I've done many types of videos in the past, but by far my most successful and liked content always involves console hacking and homebrew.
I'll probably also be looking into crafting a personal youtube channel for other various content in the future, but for now these current items will remain the only place.

Powered by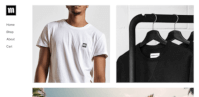 Create your own unique website with customizable templates.