Team ReSwitched, the main team working on exploiting the Nintendo Switch, has announced that the latest update, 3.0.1, fixes a MAJOR exploit the team has been using to access nearly every part of the system

This bug is similar to one that was use by Gateway on the 3DS to load their CFW and launch pirated games. So far we publicly know that this bug was not only used to do cool things like dumping save files, game data and even console code, but was also used to access other bugs not publicly disclosed.
If anyone cares about the future of Switch exploits, DO NOT under any circumstances update to 3.0.1.

Author

Write something about yourself. No need to be fancy, just an overview.

Archives

Categories

RSS Feed
Powered by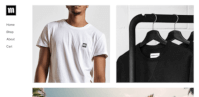 Create your own unique website with customizable templates.